Welcome to Building a Bassoonist!
This site is dedicated to helping students feel confident and successful at playing the bassoon.  Whether you're a bassoonist, a parent of one, or a band director, there are resources and support here for you!
Hi, I'm Natalie!  Here's my origin story…
I grew up in rural Montana where there wasn't a bassoon teacher within 100 miles.  When I started playing the bassoon in middle school, I struggled A LOT!  I tried to teach myself to play, but I encountered many difficulties and even gave it up completely for awhile.  Long story short, I didn't have the support I needed and ultimately developed many bad habits that had to be fixed later.
That's why I founded Building a Bassoonist.
I want to help bassoonists who may be struggling like I once did.  Are you having trouble learning the bassoon?  Maybe you're a band director who needs some support helping your bassoon students.  Perhaps you're a parent of a bassoonist who is looking for resources for your child.  No matter what your situation is, I'm here to help you!
If you'd like to learn more about my background and career, click here!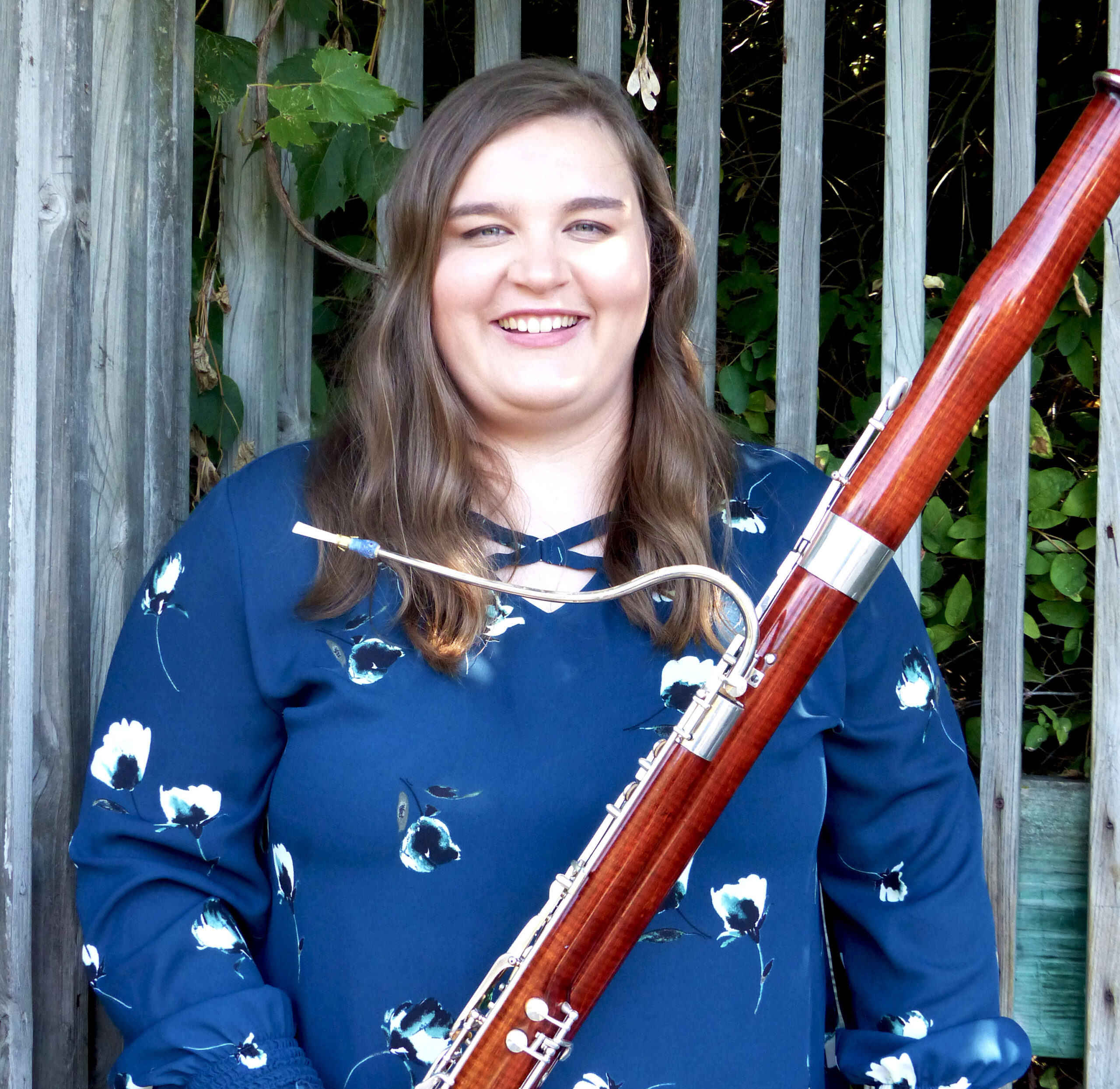 Here's what BaB can offer you…
I completely understand that learning and playing the bassoon can be an expensive endeavor.  This is why I offer a lot of free resources on this site and on my YouTube channel.  I address common issues and topics in bassoon playing and offer tips to help you out!
I developed an online beginning bassoon course called Bassoon Jumpstart.  The course begins on Day 1 and takes you through many of the concepts and skills you need to know in your first year of playing the bassoon.  I designed this course in a similar way that I teach private lessons, so taking Bassoon Jumpstart is similar to studying with me, but you get to learn at your own pace and on your own time!  If you're a beginner, or coming back to the bassoon after a long time off, or just need a reset on the fundamentals of playing bassoon, this course is absolutely for you!
I would love to meet with you in a virtual lesson and provide you with immediate help!  Whether you're just beginning and need assistance getting started or you're well along in your bassoon journey, I will customize the lesson to meet your needs.  I also offer group lessons and sectionals for band programs.  If you're a band director, contact me directly at info@buildingabassoonist.com for scheduling and pricing.
One of the most important factors to a bassoonist's success is the quality of their reeds.  Oftentimes, students will struggle and think that it is their fault, but poor quality reeds are often a culprit.  I highly recommend that you try to purchase from a professional bassoonist if possible.  This is why I offer my own handmade reeds on this site and customize them to meet the needs of the player!