Everything You Need to Learn the Bassoon, All in One Place
Building a Bassoonist is the online academy for bassoon students.  Take the frustration out of playing the bassoon and learn the skills to play anything you want!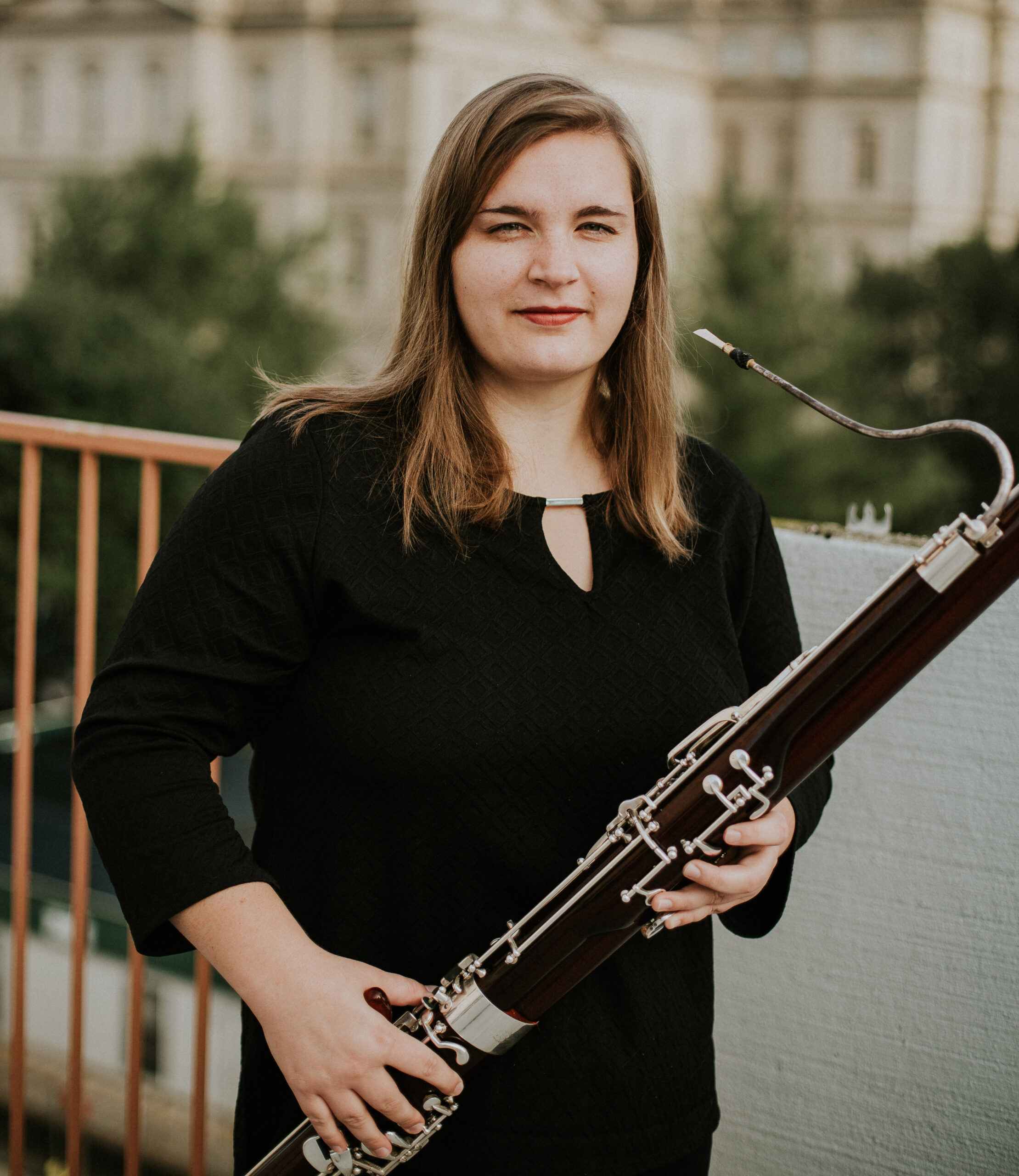 Welcome! I'm Natalie, and one of my favorite things to do is teach bassoon!  I created Building a Bassoonist to be an online academy designed to support bassoon students.
I'm here to help you be the best bassoonist you can be.  Whether you're just starting out or are looking for some more advanced techniques, I will work with you to level up your playing.
If you're new here, check out my free resources.  If you're looking for feedback on your playing, I would be happy to work with you in a private lesson.  I also suggest you give my handmade, high quality reeds a try.  Be sure to subscribe to my email list below to receive tips and resources to improve your bassoon playing!
The Ultimate Beginner Course: Bassoon Jumpstart
Are you struggling to get started playing bassoon? Do you have trouble getting a getting a good sound or understanding the fingerings?  Check out Natalie's online beginner course, Bassoon Jumpstart. The course is designed to begin from Day 1 and take you through many of the concepts and material you need to know in your first year of playing the bassoon.  It includes dozens of instructional and play along videos and recordings, as well as fingerings, exercises, and songs to practice and hone your skills.
This course is for you if:
You've never played bassoon before (or just recently started) OR
You are currently in your first year of playing the bassoon OR
You used to play bassoon and are coming back to it after a long time off OR
You feel stuck in your playing and need a refresh on the basics